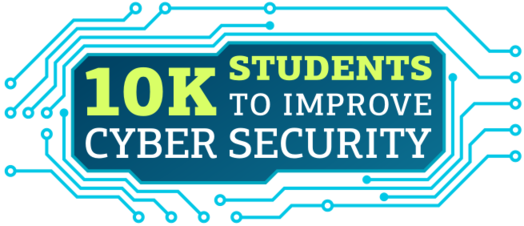 Software & Web Security 1, NWI-IPC025, 2015
This course is taught by Erik Poll, Peter Schwabe, Aaron van Geffen, Pol Van Aubel, and Ko Stoffelen.
It is is part of the Cyber Security Track of the Bachelor Informatica.
More info in the studiegids.

The course gives an introduction to C programming (incl. the use of pointers and dynamically allocated data), the underlying memory representation on the stack and the heap, and ways to abuse all this (with buffer overflows, integer overflows, and format strings attacks). The course also teaches some basic command lines skills in Linux/UNIX, incl. shell scripts and Makefiles.

Parts of the course are inspired by on material from the SysSec Common Curriculum, and the course is part of the 10K Students Challenge to teach 10 thousand students the basics of software vulnerabilities and secure programming.

Hoorcollege: dinsdags 13:30-15:30 in LIN 4.
Werkcollege: maandags 8:30-10:30 in HG00.075 (op 16 en 23 maart in HG0.029)
Vereiste voorkennis: Imperatief programmeren 1 & 2 (NWI-IPC014, NWI-IPC015 ) en Processoren (NWI-IPC006)
For this course there are obligatory weekly programming or hacking exercises, which have to be done in pairs. At most one of these exercises may have been marked as nsi (niet serieus ingeleverd) in order for you to take the exam. Exercises have to be handed in via Blackboard.
Schedule & course material
Links to slides and assignments will be added as the course progresses.
Reference material about C
Some links that may be useful for the lab sessions:
Reference material on C and its standard libraries, useful for checking some details, can be found in Eric Huss's C guide or at cppreference.com. NB for the last one, be careful that you don't click through to C++ material!
The online books C Programming and Learn C Code The Hard Way provide more lengthy explanations.
Finally, the C FAQ may provide the answer to a question you have.