Erik Poll
Associate professor in the Digital Security (DS) group at the Institute for Computing and Information Sciences of the Radboud University Nijmegen.
Address and contact information
We have a new Bachelor program Cyber security.
Research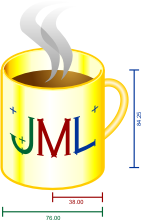 My main research interests are
security: software security, smartcards, smartcard applications, such as such as electronic passports and EMV, security protocols, and applied security (e.g. for the smart grid).
formal methods: formal specification and verification, foundations of object-oriented programming languages, in particular Java and Java Card, and the specification language JML, especially using formal methods to improve software security.
My papers and some slides of talks are available on-line, and info on media attention for my research.
Teaching
Master courses I teach are part of the MSc Programme in Computing Security of the

Organisations
Program committees, events, etc.
Projects